Our Trusted Partnerships
Travel experts recommend MEI-Travel to their followers
We love our Guestimonials
Sometimes our clients can tell our story best
All of the fun
None of the fees!
Our vacation packages are always
of any fees or hidden costs to you
WHEREVER YOUR DESTINATION,
WE CAN GET YOU THERE.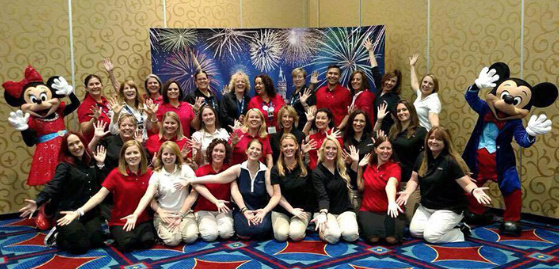 Why Book With A Vacation Planner
Our Vacation Planners are passionate travel experts who are here to plan your getaway, reunion or honeymoon! They've spent years working in the travel industry, so they know how to get the very best deals for your vacation.
Beci Mahnken, founder and CEO of MEI-Travel, has been recognized as Travel & Leisure's A-List Agent and leads a team of over 100 Vacation Planners dedicated to creating magical vacation memories. We operate with the highest degree of integrity and pride ourselves on expertly representing and advocating for you.

No fees, we mean it! In many cases, you'll pay lower rates with us than if you book direct with a supplier. We are compensated by the travel suppliers who pay us commission for our sales, so there is no extra cost to you.
Save money and time. You get a personalized Vacation Planner when you book with MEI-Travel. We make the phone calls, do the negotiating and plan your dream vacation. The only thing you'll worry about is what to pack!
We monitor promotions, even after you book. Our Vacation Planners continue to monitor your trips and make sure you never miss out on a deal. Even after you book, they watch your booking for any price reductions that apply to your trip. And those savings go right back to you!
Whether your next vacation is a magical trip to the Walt Disney World, an exciting adventure to the ancient pyramids of Egypt or a relaxing cruise on the turquoise waters of the Bahamas, MEI-Travel provides premium service and expert advice to help you get the most for your vacation time and dollars.
Signature Services
OFFERS
Have an offer ID number? Enter it here to view detailed information:
Signature Services
Check out our most recent digital magazines, enter our sweepstakes and sign-up for emails, and submit your offer ID for detailed information.
"We have dealt with other travel agents and NEVER revived the level of service we found with John and MEI."
M. VanNiekerk
"Disney is overwhelming, and her assistance helped make planning everything easier."
Amy T.
"Jennifer Kelln amazing, she responded to every call and email instantly."
Anonymous
"She is awesome. Always responds quickly and gives us multiple options."
A. Corrigan
"Fast and efficient. She made our trip super easy and I won't book another Disney trip without her help."
C. Kersetter
"She went out of her way time after time. I have been to Disney as a child, with my children and now my grandchildren. "
Gayle R.
"We absolutely love working with Heather! I've recommended her and Mouse Fan travel to several friends."
A. Minotti
"We changed plans several times throughout process and she was always very accommodating."
James K.
"Kelli Trent is an exceptional agent who is always available to answer questions and provide information needed for a great vacation."
S. Wheeler
"I wouldn't use anyone but Heathet Courson to plan my trip. It was the best ever."
C. Mccutcheon